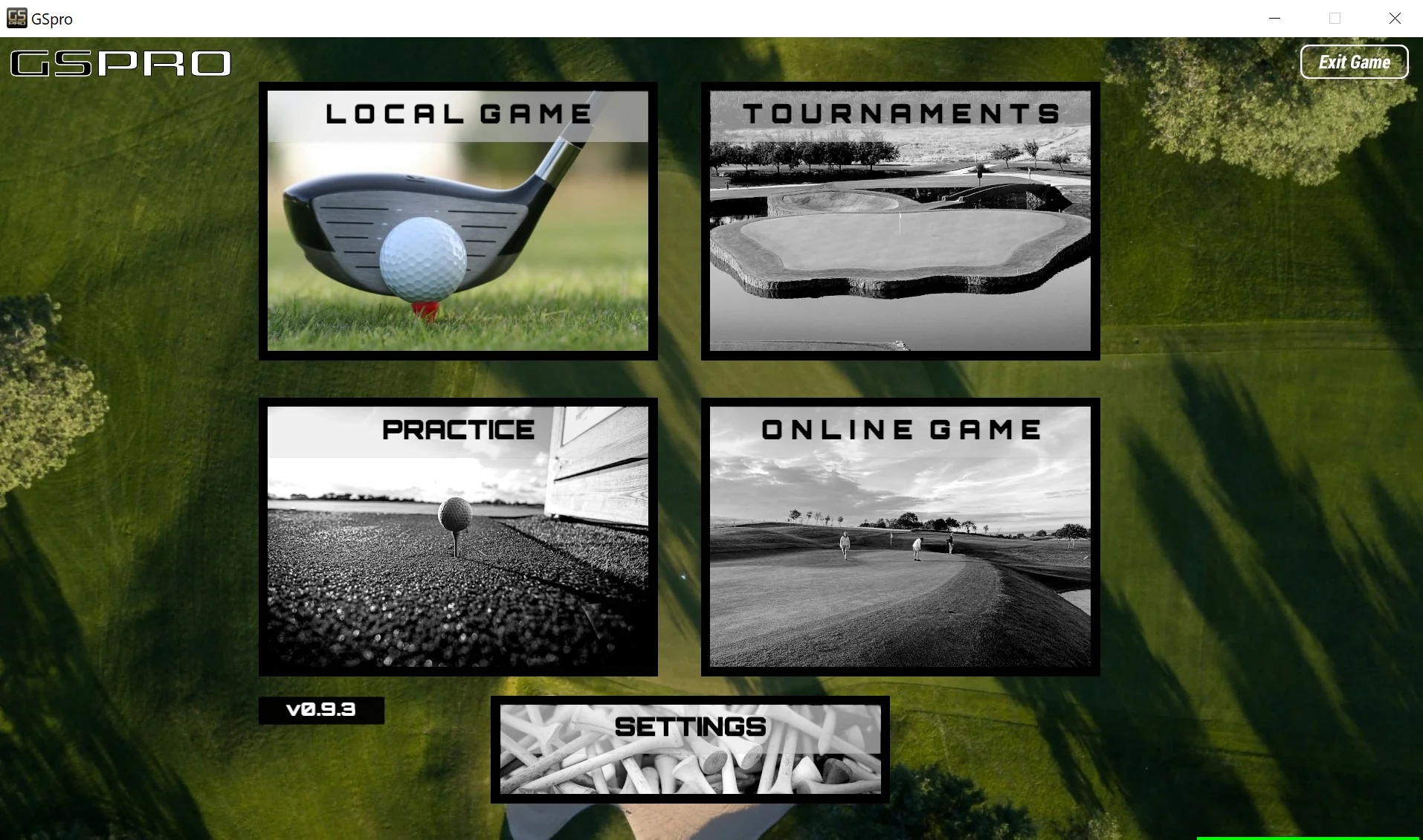 GSPro a new simulation software has now fully launched after its beta testing period. The software has been fully tested by us and seems to be a great software with plenty of features and good graphics.
Courses are designed and available to download in the settings tab which means no charges to purchase individual courses. The settings and features offer a lot of flexibility to the user. Online practice and the ability to jump to a specific hole makes it very user friendly. Tournaments and online play are also features that are implemented and being worked on as this software develops.
It will certainly be a software that progresses quickly over time with updates coming thick and fast. It's nice that on start-up the software automatically updates and there's a link on the home page to show you what updates/improvements have happened.
Now for the best bit…the price. This software can be ordered by clicking through our product page to an American checkout specifically for Golf Tech Customers to order. There's the option to purchase GSPRO as an annual subscription or as a subscription +lifetime. Lifetime means if you decide at any point to not continue with the annual subscription then you own the last version you had subscribed to.
For more information click on the two following links. All support and integrations are dealt directly with GSPRO and this information will be sent to you on email once you have completed the checkout process.
Annual Subscription please click here
Subscription + lifetime please click here
Related posts
Popular products
Product categories