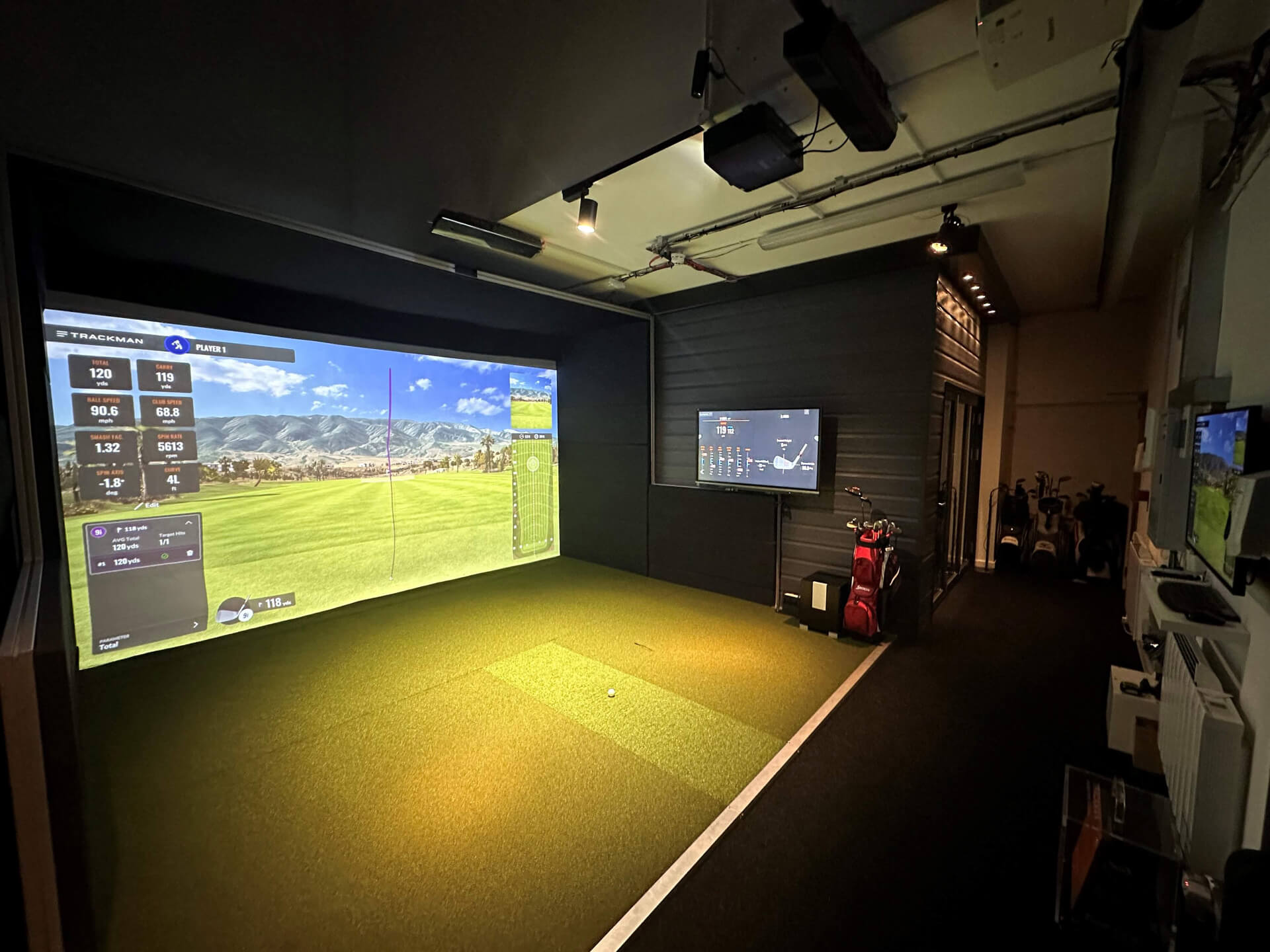 Here at Golf Tech Systems we constantly advise all our customers to book into our Oxfordshire Showroom to test products before we quote on a system and they purchase. Its a very important factor to purchasing the correct golf launch monitor to use in your Golf Simulator.
Currently the showroom has a massive £65,000 of Golf Launch Monitors for you to try. We then have different screens, monitors, projectors and flooring for you to compare. You simply wont find another facility in the UK where you can test this multiple of devices.
To date the showroom has proved the ultimate tool in purchasing a Golf Simulator. Many customers have gone down a different route of device after the ability to test for themselves. This happens on numerous occasions and its not our sales pitch for higher value sales. Customers have gone both up and down in budget on their launch monitor. We've had customers come in for a Skytrak and may go out with a Uneekor, but ultimately we've had customers come in for a Trackman and gone out with a ProTee. It simply proves that with a large investment that a golf simulator ends up being, its paramount to purchase the correct device first time that suits your needs and budget.
There's also another strong factor about our showroom. We do not carry any stock of Tracking devices. Whilst this may sound odd we actually believe this is a really important factor to our customers. It means there's never any pressure to buy a unit the same day, and also we are not trying to force a specific unit just because we have stock of them. This philosophy is something we strongly believe in when buying a Golf Simulator as we understand customers are weary if we they are truly getting independent and honest advice. Rest assured with this principle in mind you simply tell us which device you liked the best, and that's the one you purchase from us.
Click here to see the video of all the tracking devices in our showroom
Related posts
Popular products
Product categories